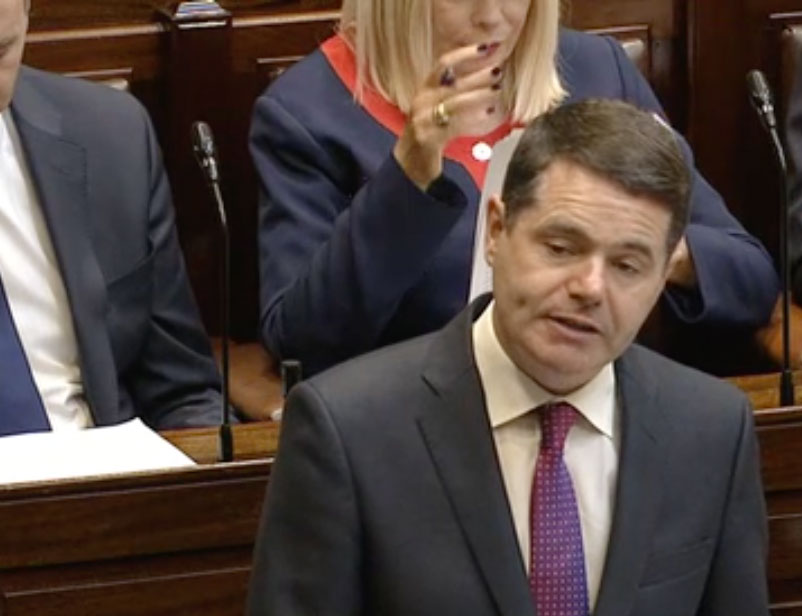 The government has announced a €47.5 million increase in funding for the higher and further education sector in today's Budget 2018, a significant increase in financial support as the sector waits for a final decision on a funding model.
The government will also make €310 million available by 2021 to address the infrastructure needs of the sector. The cost of infrastructure has long been a complaint of Irish universities, many of which have struggled financially over the last decade. Trinity, for instance, has long attributed the cost of infrastructure as the reason behind a string of deficits.
Speaking in the Dáil today, the Minister for Finance and Public Expenditure and Reform, Paschal Donohoe, said "continuing investment in education remains a priority for this government", adding that the sector was vital for the Irish economy.
The announcement comes as a decision is still to be made on a new higher education funding model, following a €36.5 million increase in funding to the sector in Budget 2017. The investment last year was pitched by the government as the first significant investment in higher education since the economic crash in 2008.
However, while the government has seemed content to leave discussions of a core funding model to the Oireachtas Education and Skills Committee, it has pushed ahead with plans to increase the contributions employers make to higher education, in return for giving businesses more of a say in the shape of the third-level sector.
Announced today and long expected, the National Training Fund levy on employers will rise to 0.8 per cent this year and 0.9 per cent 2019. This increase will continue into 2020 when the levy will hit one per cent. Speaking about the increase, Donohoe said that "it will ensure that employers have an essential role for determining priorities in this crucial sector".
The increase, which was supported by students' unions and universities, was largely resisted by employer groups, including Ibec. The government has committed, however, to increasing the say employers have in the future of decisions regarding higher education and training. This increase will deliver €200 million to the sector by 2020, Donohe said today.
The increase in funding last year did little to dampen calls for more financial support for the sector. University heads, students and trade unions alike have been united in their calls for more support for a sector that attracted significant cuts over the last decade.
Speaking to The University Times, President of the Union of Students in Ireland (USI), Michael Kerrigan, said he was "very disappointed that there's been no mention of student supports whether it's through grant scheme" or "that there's no increases to help students attend college".
"It hasn't been a budget for students. It hasn't really been a budget for young people", commented Kerrigan.
Ahead of the Budget, there was little suggestion that higher education would benefit from a government windfall.
While no parties disagree that the sector needs more funding, coming to a decision on the best way to fund it has proved more challenging. Last year, the budget also saw the introduction of a full maintenance grant, worth nearly €6,000, from September 2017 for postgraduate students in the lowest income category. Fianna Fáil have made postgraduate grants one of the touchstones of their higher education policy, alongside a strong scepticism of loan schemes. Writing in The University Times last week, the party's education spokesperson, Thomas Byrne, said his party wouldn't support an increase in student fees to fund the sector.
Speaking to the Dáil after the budget announcement, Dara Calleary, Fianna Fáil Spokesperson on Public Expenditure and Reform, welcomed the increased funding to the higher education sector, but warned that the "government could not" rely on the employer levy as a "solution to funding". He also called on the government to create an "outline" to "how you are going to spend this money".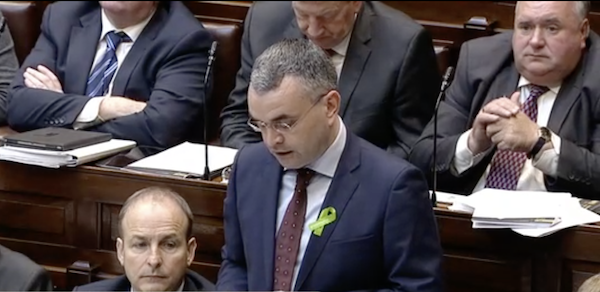 In a statement after the budget, the Irish Federation of University Teachers (IFUT) said they were disappointment "at the absence of any specific direct funding initiatives to support third-level education", in Budget 2018.
"It is especially disappointing that, despite Minister Donohoe's Budget statement that "education at all levels is the bedrock of our society", there was no announcement of specific funds to tackle the serious deterioration in staffing levels and improve academic staff to student ratios, similar to announcements" for primary-level education, said Joan Donegan, General Secretary of IFUT, in the statement.
Even before Budget 2018 was announced, the Labour Party had criticised the "precious little focus" on education. In a statement yesterday, Labour Party spokesperson for Education, Senator Aodhán Ó Ríordáin, said: "While Fine Gael and Fianna Fáil argue over what type of tax cuts they would most prefer tomorrow, there has been precious little focus on the need for increased investment in education."
"It is disappointing that Fianna Fáil have demanded many measures but once again have failed to make education a priority, relegating it to the back seat of Budget discussions."
Fine Gael have given little indication of their preference for a new funding model, with Minister for Education Richard Bruton instead calling for a "consensus" before any decision is made. However, in the last week, there have been signs that the government is getting closer to a position on funding for the third-level sector, as well as on the contentious issue of how big a role an income-contingent loan scheme would play in the funding of education. Speaking in Trinity two weeks ago, Taoiseach Leo Varadkar said students shouldn't fear UK-style loans, while on Wednesday, as students marched towards Leinster House for the Union of Students in Ireland's (USI) March for Education, the Minister of State for Higher Education, Mary Mitchell O'Connor, said there wouldn't be an "undue financial burden" placed on students. On the day he was appointed taoiseach, Varadkar chose to mention the importance of funding for higher education.
Indeed, a lot of the talk before today's budget focused on balancing the government's books, with the government playing down the suggestion of dramatic announcements today. In his speech today, Donohoe said the Budget will "deliver this government's long-held objective of balancing our books".
The Oireachtas Education and Skills Committee is yet to release their report on higher education funding and are still considering the Cassells report, which was published last July and set out three options for funding the sector – the abolition of the student contribution and the creation of a predominantly state-funded system, the continuation of the current student contribution charge coupled with increased state investment and the introduction of an income-contingent loan system.
Just last week, ahead of Budget 2018, thousands of students from across Ireland travelled to Dublin to march in support of publicly funded education, with USI warning the government of the repercussions of introducing an income-contingent loan scheme.
Before today's budget, USI, alongside a range of charities, had called on the government for a significant increase in funding to treat what some are calling a mental health crisis in Ireland.
---
Róisín Power contributed reporting to this piece.
Source: klik>>